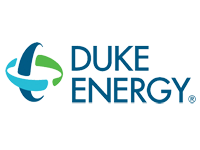 The electric company Duke Energy International Geração Paranapanema has 2.241 MW of installed capacity, spread over eight hydroelectric power plants along 900 km of the Paranapanema River.

Master Ambiental has been hired to perform diagnostics on environmental quality around Rosana and Chavantes dams. Among the services, Master provided:
Floristic survey and vegetation monitoring around the Chavantes hydroelectric plant reservoir;
Evaluation if the previous reforestation actions carried out;
Fauna and flora survey and monitoring, in order to ensure environmental health and legality of the environmental projects of the Chavantes and Rosana power plants, covering 620 km2.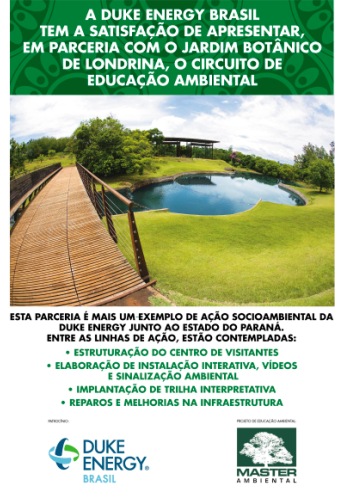 Master Ambiental also elaborated and coordinated an environmental education plan in the Londrina Botanical garden, sponsored by Duke Energy for the Secretary of State and the Environmental and Water Resources – SEMA. Repair and improvements were made for public reception, which made possible the opening.
The environmental education aims to arouse the reflection on the public and encourage attitudes and behaviors on behalf of environmental conservation, it consist on a new visitors center, which was renovated and equipped with audiovisual room.
---
https://www.masterambiental.com.br/wp-content/uploads/2013/03/novo-logo-duke.png
150
200
Master Ambiental
https://masterambiental.com.br/wp-content/uploads/2015/09/logo-master-ambiental-consultoria-ambiental.png
Master Ambiental
2012-10-30 19:40:13
2016-02-02 16:30:02
Duke Energy