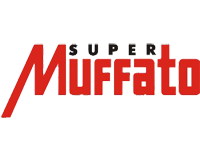 The grocery store chain Super Muffato was inaugurated in Cascavel, Paraná, in 1974. From the 80's, the company expanded to 13 cities in Paraná and São Paulo.
The company always had some environmental concerns, and always looked to be environmental friendly as possible. The rational use of energy, biodegradable bags and water reuse are some sustainable attitudes adopted by the company.
Master worked as an environmental consultant for one of theirs units in Londrina, providing a solid waste management plan and a neighborhood impact study.
---
https://www.masterambiental.com.br/wp-content/uploads/2012/02/logo-muffato.png
150
200
Master Ambiental
https://masterambiental.com.br/wp-content/uploads/2015/09/logo-master-ambiental-consultoria-ambiental.png
Master Ambiental
2012-02-28 17:43:39
2016-02-02 17:30:35
Super Muffato